What is Primetime for… ?
The "primetime for…" project is a series of specialized conferences that focus in depth on hot marketing and media subject.
In the past the conferences focused on Facebook, mobile marketing, big data, or news in the jungle called the internet. Through their clarity and overlap to the practical use of business knowledge and management, they quickly became popular for senior audiences – managers with significant decision-making powers.
The meetings take place in the inspirational environment of the National Library of Technology at the University campus in Prague 6 and usually involve around 200 managers and specialists.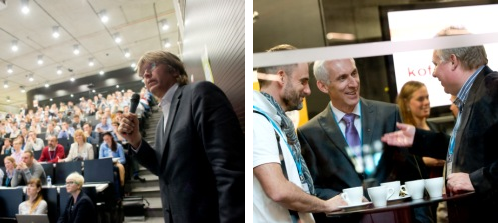 What is it about now?
The upcoming "primetime for…" event will focus on the future of the medium, which, despite a number of negative forecasts, plays a crucial role in the communication mix between advertisers and media consumers in particular – the future of television.
The Future of TV will be discussed from various views: media consumers, content makers, advertisers and media communication strategists.
Who is the Audience?
The conference is intended for all who believe that television is a vital medium whose future is worth it to be interested in, and for those who realize the need to form its future – together through active engagement in the debate.
We anticipate the involvement of major advertisers, major media and communications agencies, media researchers and advertisers, and, of course, key TV people – top management, management teams, program makers and analysts.